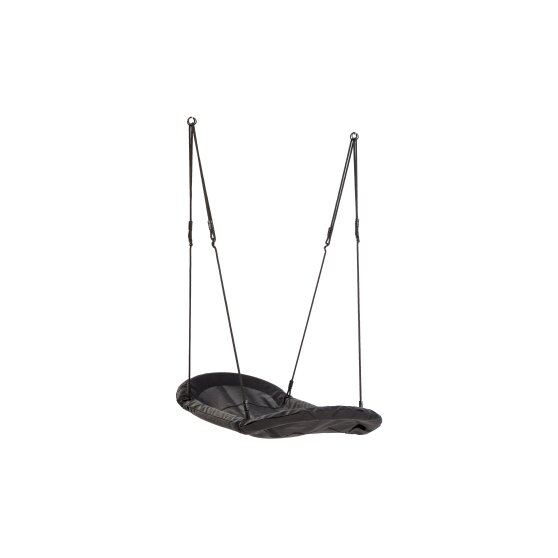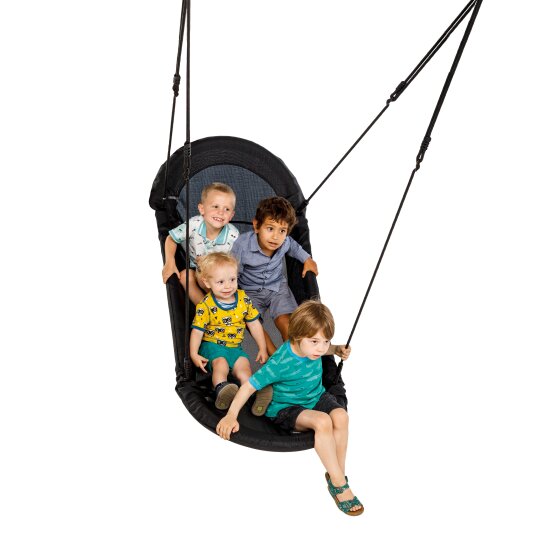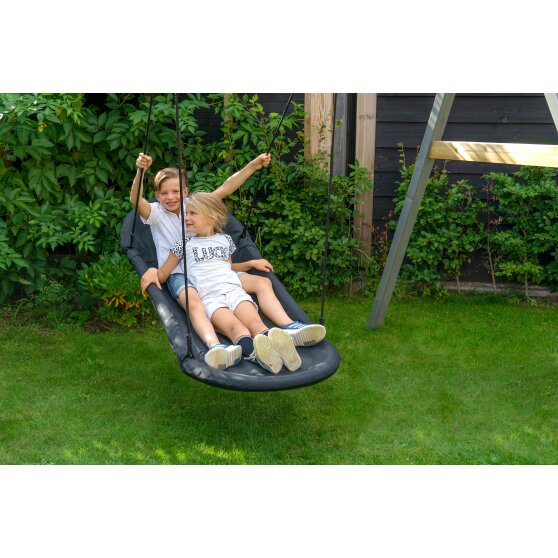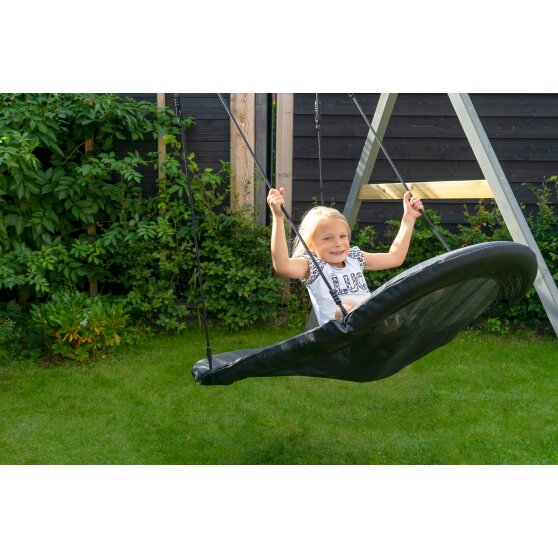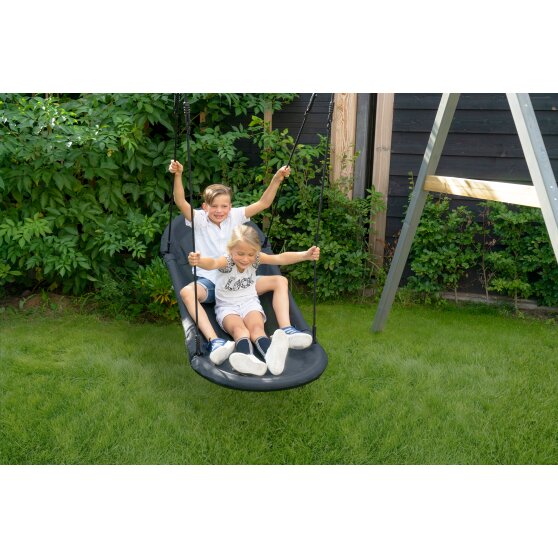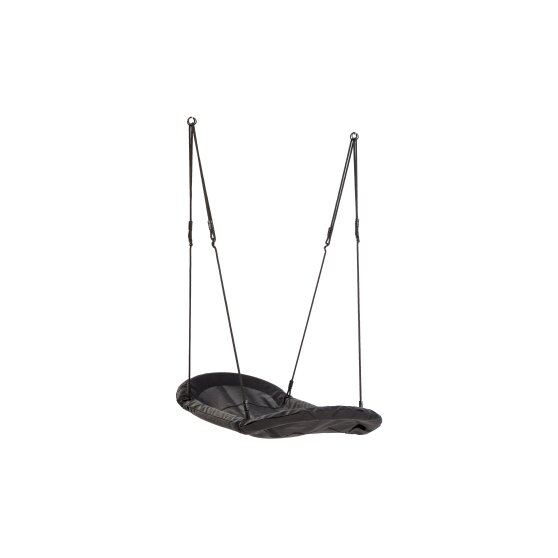 From £ 50, free shipping

Personal advice, also via chat!

Excellent warranty conditions
Do you have a question?
We are here to help you!
+31 314 - 796 020
Monday to Friday
8.30am - 5.00pm
info@exittoys.com
For more information
send us an email
EXIT Grandoh lounge swing - black
Have the most wonderful adventures with the EXIT Grandoh lounge swing. The lounge swing is a modern and uniquely designed swing with an extra large sitting area. The Grandoh lounge swing is easy to attach to all EXIT Toys swings. Let your fantasy run wild and imagine being a cool pirate on dangerous seas. Or just enjoy swinging on it or lounging with your friends. All that is possible with the EXIT Grandoh!
Article number
52.03.94.50
Material
Plastic
Material
From which materials do we manufacture the product?
Requires assembly
Yes
Requires assembly
Before using, the product first has to be assembled. The product is not delivered ready-to-use.
Minimum age
3 years
Minimum age
From which age can this product be used safely?
Maximum loading capacity
150 kg
Maximum loading capacity
What is the maximum weight that the product can bear?
Quality mark(s)
TÜV, CE, EN 71
Quality mark(s)
Which quality marks does the product have and which European safety standards does it meet?
TÜV / Intertek: this product is tested for safety by a reputable and certified testing authority.
EN: this product is approved according to a European safety standard. The figure after EN refers to the relevant European safety standard(s) used in testing this product.
CE: this mark indicates that the product was designed and manufactured in compliance with the legal requirements regarding safety, health and the environment.
GS: Geprüfte Sicherheit (GS) is an additional certificate and it means that the product meets the German standard – and if applicable also the European standard – for safe use.
FSC: the FSC quality mark is proof that the wood for this product originates from a forest managed according to the international FSC standard for sustainable forest management.
Weather resistant
Yes
Weather resistant
Is the product resistant to weather influences, such as sunlight, rain, hail, snow and wind?
Warranty
2 years
Warranty
How long is the warranty on this product?
Length
170 cm
Length
What is the maximum length of this product?
Height
6 cm
Height
What is the maximum height of this product? This means the height from the ground up to the highest point of the product.
Width
70 cm
Width
What is the maximum width of this product?
Including ropes and eyes
Yes
Including ropes and eyes
Are the ropes and eyes (for fastening the swing seat) included?
Dimensions (L x W x H) in cm
74 x 43.5 x 15