EXIT hockey goals
Do like to spend your weekends at the hockey fields and continue practicing your hockey skills back home? Our hockey goals come in sets of two and are available in different sizes and colours. Score a hockey goal from EXIT Toys and practice wherever and whenever you want.
Continue reading Read less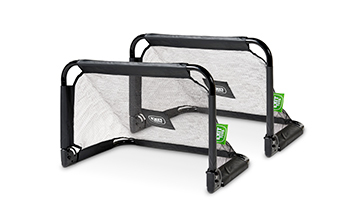 Score and defend
From a solid backhand shot to a perfect self pass or a great block tackle: with the EXIT hockey goals you will learn how to score and defend like a pro. The EXIT Pico and Panna hockey goals are compact, foldable and always come in sets of two. So you can take them with you wherever you want and challenge your team mates or friends for an energetic game of hockey!
Read less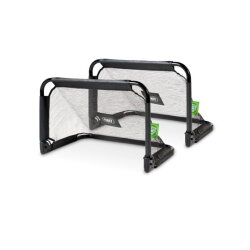 Compact, light and practical
Foldable model
Sleekblack design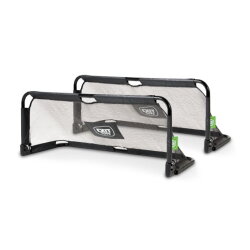 Compact, light and practical
Sleek black design