EXIT trampoline covers
Do you have an EXIT Toys trampoline in your garden and do you want to protect it against rain, snow and other weather conditions in Autumn and Winter? Use the covers from EXIT Toys to help you extend the lifespan of your trampoline.
Continue reading Read less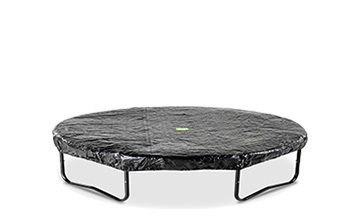 A fitting cover for all the different trampolines
From special covers for ground level trampolines to high quality covers for a trampoline on legs: At EXIT Toys you will always find a fitting cover for your trampoline. All EXIT trampoline covers have irrigation holes, so that water and snow can gradually flow off the trampoline. In short: the covers from EXIT Toys are perfect for protecting your trampoline in Autumn and Winter.
Read less