Outdoor play in de winter with EXIT Toys
Playing outside with outdoor toys from EXIT is an absolute joy all year round. Curious about which outdoor toys are suitable and fun for the winter? Whether it is snowing, freezing or just chilly outside: Follow the tips below and you will experience the best outdoor play adventures throughout the entire winter season with our EXIT products.
Winter adventures with a go kart or triker
During the winter nature is filled with surprises. What can be more fun than going on a discovery journey on a go kart or triker from EXIT Toys? You can search for animal tracks for example or attach the trailer to the EXIT go kart and load it with pine cones or snow. Along the way, you can explore the winter landscape and because you are on the move, you will be lovely and warm in no time.
Playing your favourite sport
Would you like to continue playing your favourite sport during winter break? EXIT Toys has plenty of sports products to help you out! Ranging from hockey and football goals, multi sport rebounders, basketball systems and sport nets: Fun and play all winter long with EXIT. Or do you prefer to practice a real winter sport? The EXIT Sniper (ice)hockey goal allows you to, when the ice is thick enough, play ice hockey!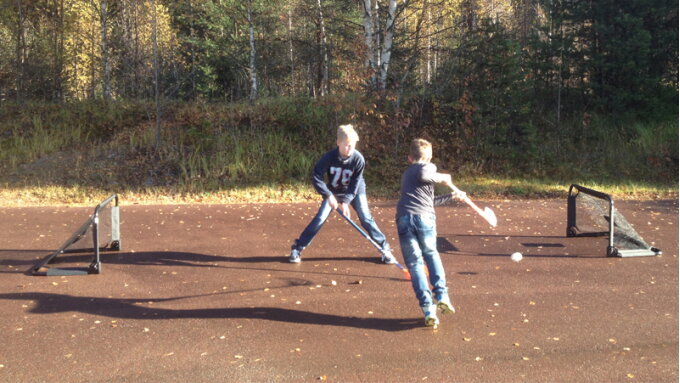 Outdoor play in nature
How about sand and water toys from EXIT Toys? Playing with a sand and water table or a sand pit is extra fun when using natural materials straight from your very own garden: like nuts or moss and maybe even snow. Or prepare the most delicious meals with pine cones in the EXIT Yummy outdoor play kitchen or sandpit with kitchen. Thanks to the sand and water toys from EXIT you can make the most wonderful creations, even during those cold winter days.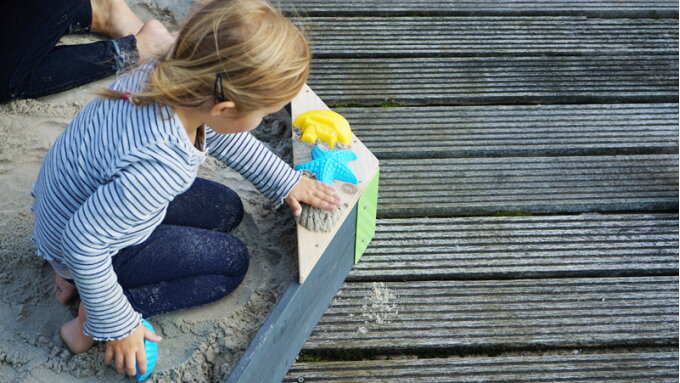 Make it nice and cosy in the playhouse
An EXIT playhouse is also fun to play with in the winter. Make the playhouse extra cosy during those dark winter days by applying winter decorations. Garlands, lights or even curtains are great decorations to give the house that cosy touch. Is the styling done? Take some warm blankets outside and arrange a winter picnic or play fun games together. After that, seek the warmth of a heater in the comforts of your real home!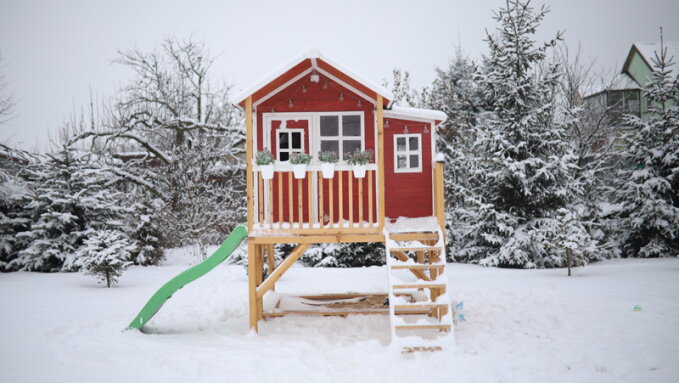 More information? Call, email or chat with us!
Do you still have additional questions about our outdoor toys? Please let us know! Contact us via chat, call us at +31 314 - 796 020 or email us at info@exittoys.com. We will contact you within 24 hours!
Written by: Willemijne