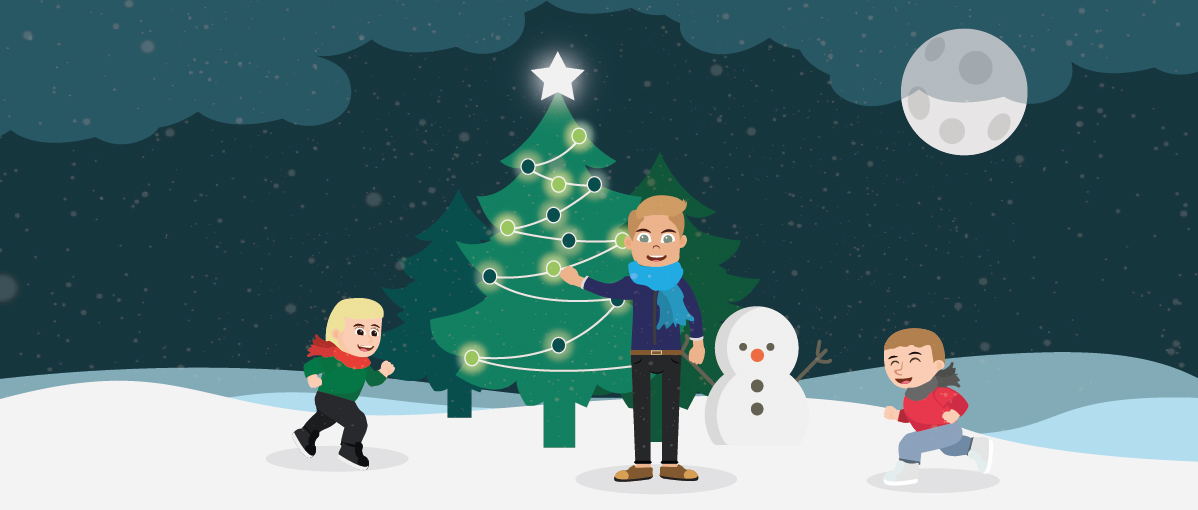 The most fun Christmas games for outside
Looking for fun activities around Christmas time? Why not go outside to play Christmas games outside together with the entire neighbourhood, family or friends! EXIT Toys has made a list of four games for you:
Search for ball ornaments
Searching for hidden ball ornaments is the fun winter variant of the Easter eggs hiding game. Time to head out into the garden to try and find the most ball ornaments.
Preparations
An adult hides the prettiest ball ornaments in the garden. EXIT tip: use plastic versions instead of glass ones. When there is snow, then it will be extra challenging to hide them. Have you got a tree topper star left? Try to hide it in a particularly difficult spot and then reward the person who finds it with the most points!
The game
Go looking for the ball ornaments all around the garden together. Are they hidden in the grass, underneath the shrubs or maybe even in the play house? Try and find more balls than your opponents and you will be the absolute winner of the game. Have all the ball ornaments been found? Then maybe there is still room for them in the Christmas tree, or otherwise decorate a tree outside with them.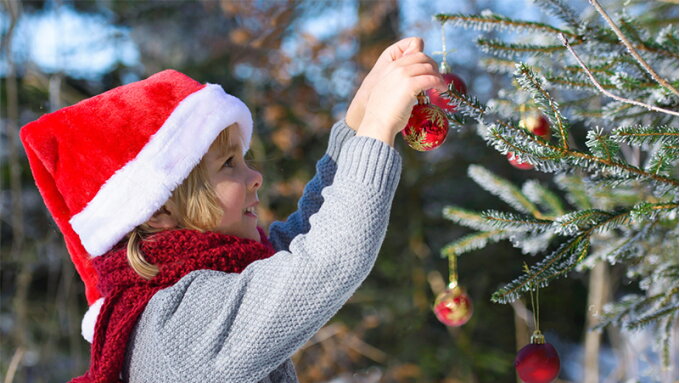 Organise a light procession through the neighbourhood
Houses and garden shine with their amazing Christmas lights: around the festive season everything is beautifully decorated. There are so many decorations to admire, that you could also organise a little procession to walk past all of them.
Preparations
Make a list of all the light decorations in gardens and streets that you want to see. They may be in the shape of stars, snowmen, or reindeer, sleds or stunning Christmas trees. Extra fun: make your own lanterns to take along on your procession!
The game
As soon as it starts to get dark, grab your lanterns and start walking into the neighbourhood in different little groups. Take a good look around and use your list to try and find as many decorations as possible. The group who discovers the most decorations, wins the game.
EXIT tip: Children can also join in the light procession on their go kart!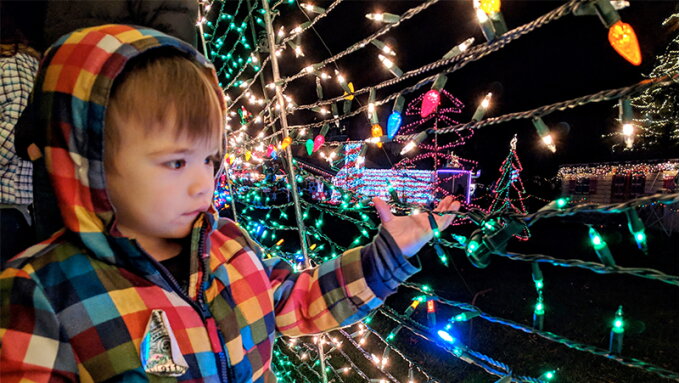 Olympische Winter games
Would you prefer a sporty Christmas? Turn your garden into a real sports arena and organise your very own Olympic Winter games.
Preparations
Select a number of sports you like the most, like badminton, football and hockey. For when it is snowing, you could also decide on a sledding race or a snowman building competition. Set up all the equipment in the garden and start putting together teams and an event schedule. And to top it off handmade medals for the winners.
The game
Has everyone arrived? Then let the games begin! Compete against family members, neighbours or friends and discover who is most sporty of all.
Santa says
Are you looking for a hilarious game to play together after Christmas dinner? With the game Santa Says it will be an unforgettable night. This game can be played inside and around the Christmas tree, but is extra fun when it is played outside: This way you will have plenty of room to carry out all the commands.
Preparations
The chosen Santa Says leader has to wear a Santa hat. The game leader decides on several tasks to be carried out by others. This could be anything from mimicking a reindeer or a shouting 'hohoho' like father Christmas does.
The game
The game leader with the santa hat keeps on giving each player one particular command to carry out. But beware: the command is only valid when the game leader says 'Santa Says' first. Anyone who then accidently carries out the command anyway, will unfortunately be disqualified. The last leftover player may then wear the santa hat.
For more information? Call, email or chat with us!
Do you have any additional questions about our outdoor toys? Please let us know! Contact us via chat, call +31 314 - 796 020 or email us at info@exittoys.com. We will get back to you within 24 hours.
Written by: Jessica