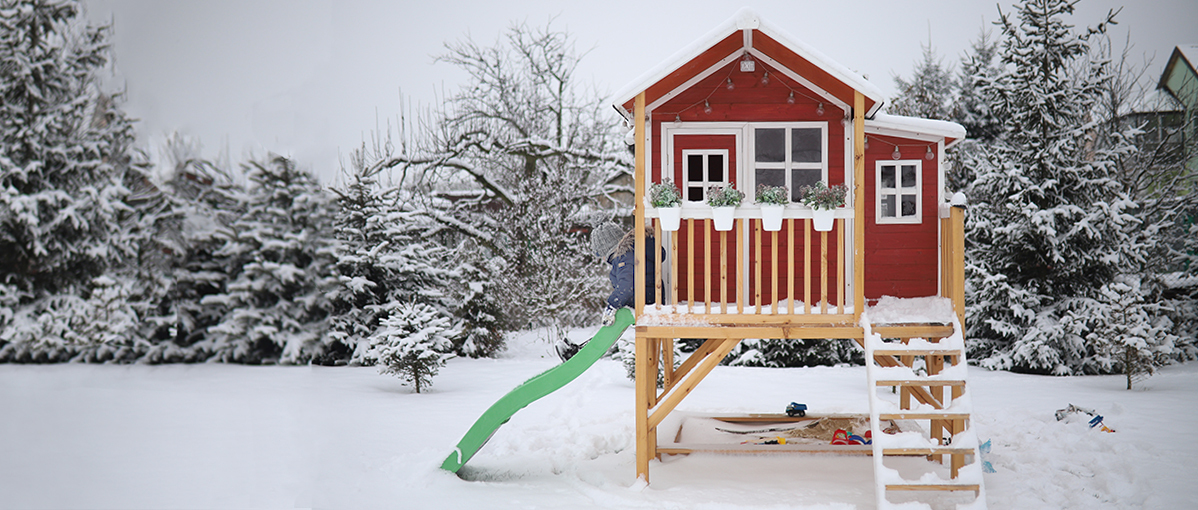 Outdoor play tips for the winter season
Also in the winter you can have the best fun playing outside: even when it is cold outside there is still so much to explore. With the EXIT outdoor play tips you will love being outside in the winter. EXIT Toys has put together a list for you with the most exciting winter activities.
Winter bingo
From beautifully fragrant pine trees to animals with stunning winter coats: in the winter there is so much to experience. A winter themed bingo scavenger hunt is a great way to discover it all. Off you go with the EXIT winter bingo card and when you see, hear or smell one of the items on your card, you may colour that space. Before you start, determine how a bingo game can be won: by completing a horizontal or vertical line or maybe even by completing an entire card? And hunt away!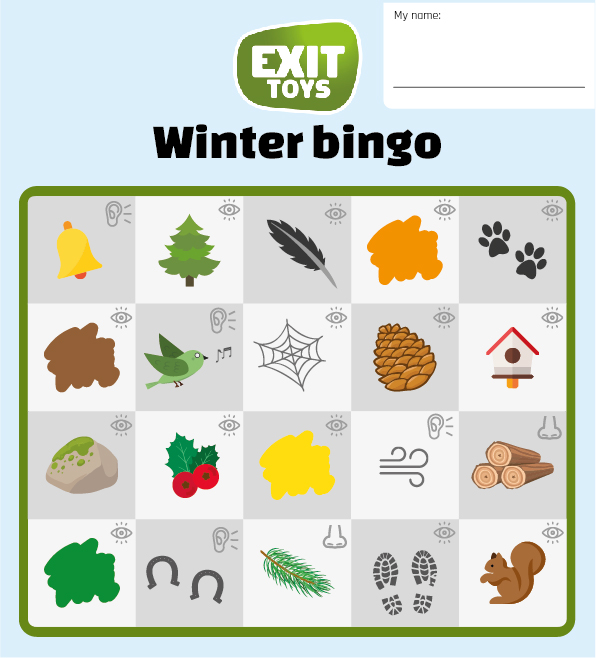 Bake a bird pie
For birds it is sometimes quite difficult to find food in the winter. Luckily you can lend them a helping hand! By baking homemade bird pies you will provide the birds with a real treat and besides, it is also a lovely way for them to visit your garden.
Bird pies are very simple to make by melting frying fat and mixing it with bird seeds. Ask an adult to help you with this. Then pour the mixture in a nice baking tin or several smaller cupcake tins. As soon as the fat has hardened take the pie out of the tin and start decorating it. By adding berries, nuts and raisins to the pie you will turn it into a proper festive bird meal.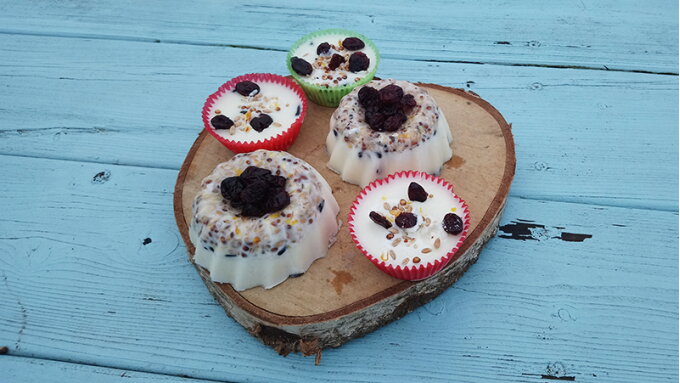 Looking for animals tracks
Did you know that all sorts of animals roam around your garden? The best thing about winter is that you can easily identify which animals have actually visited your garden. When you look closely in the sand or snow you can detect tracks of animals such as birds, squirrels and hedgehogs. Keep your eyes on the ground and a magnifying glass close by to find the tracks in your garden. Can you identify the animal tracks in your garden?
EXIT tip: go into the forest, it is very likely that you will encounter even more kinds of animal tracks there!
Outdoor play with snow and ice
And what about when there is snow and ice in the winter? Even then it is great fun to play outside! EXIT Toys has great outdoor play tips for snowy and frosty weather:
A treasure hunt in the snow
When you are lucky enough to experience snow, your garden will be turned into the ideal playground for a winter treasure hunt. Before you start, somebody will have to hide different items in the snow: these could be small toys, but also products of nature such as stones and pine cones are very suitable. Then, with nice warm gloves on, it is up to the rest of the crew to try and find the treasures. The person who collects the most items is the best detective!
Blow ice bubbles
When there is a lot of frost during the winter season, you can blow the most beautiful ice bubbles. How does it work? Grab your soap bubble kit and make sure the water mixture is cold, but still in a liquid state. Add a little sugar to it and blow the greatest bubbles. Because of the cold, the bubbles will freeze up and beautiful ice crystals will appear on it: truly magical.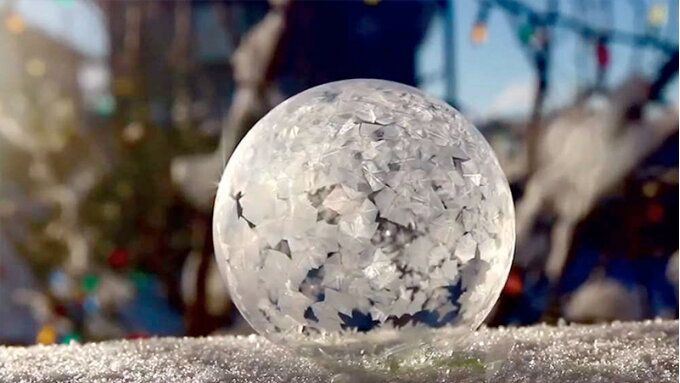 Decorate the garden with ice hangers
Also fun to do when it is freezing outside: make ice hangers for in your garden. Fill different little tins (such as baking tins) with water and extra decorations such as leaves or flowers. Cut some strings and lay the ends in the water, so that these can then serve as hangers for your pieces of art. Then all you have to do is wait till the water is frozen and ready to take out of the tins! Will you choose a nice spot for them in your garden?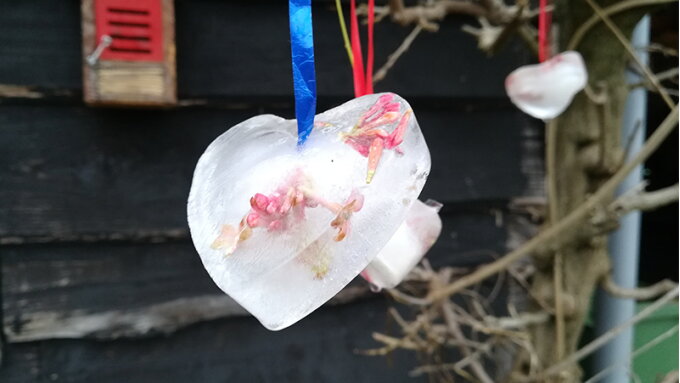 More information? Call, mail or chat with us!
Do you have additional questions? Let us know and we will be pleased to provide you with personal advice. Contact us via chat, call +31 314 - 796 020 or send an email to info@exittoys.com. We will contact you within 24 hours!
Written by: Geke