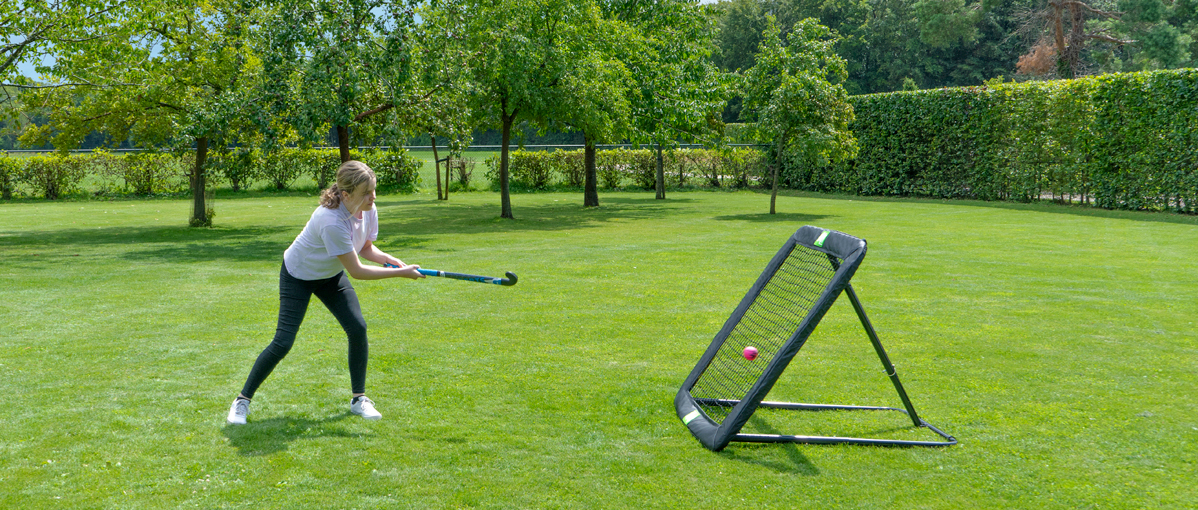 Practice your hockey skills with EXIT Toys!
Can't you get enough of hockey practice and would you prefer to get onto a hockey field every single day? EXIT Toys makes that possible! We can supply you with the best products to practice with in your free time. Use our hockey goals, rebounders, panna fields and accessories to turn any location into a real playing field. And with the sporty hockey exercises from EXIT Toys you can start your very own home training straight away.
Control over the ball
Do you want to gain more control over the ball? That is something you can easily practice at home. Try to make a figure eight between the legs for example. Have you managed that? Then you can also practice your dribbling techniques. The idea is to keep the ball as close as possible to the hockey stick. Almost as if it is glued to your stick.
Do you want to make it a little more challenging? Then try using marker cones, a great way to work on your ball control. Place the cones 50 centimetres apart and make long sweeps between the openings. You can also place the cones a little further apart, for example increase the distance up to 2 metres in a zig zag shape. Slalom your way through the cones and after a while you will notice that you move over the field with more control and agility.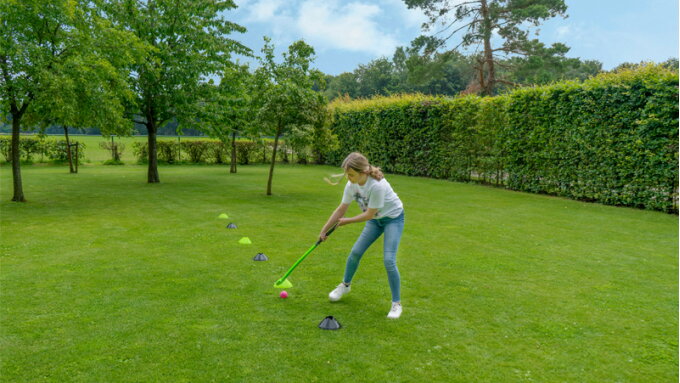 Quick responsiveness to tricks
A hockey rebounder is an absolute must for hockey goalkeepers. Because the net of the rebounder is pulled tight with elastics, the ball will bounce back in the most unpredictable ways. This will enable you to develop super quick reflexes so that you will be optimally prepared for your opponents. The rebounder is not only a real challenge for goalies, but also defenders, midfielders and attackers. When training with a rebounder you will be able to receive any kind of ball: high, low, hard or soft balls. Play the ball into the rebounder, then receive it and try shooting it in the goal as well as you can.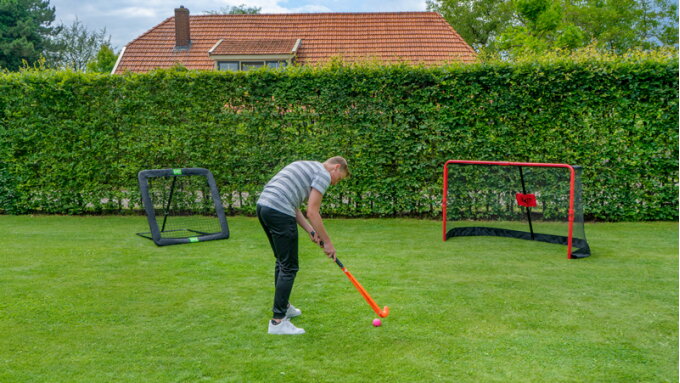 The rebounder is also great to use for hockey tricks. Are you good at keeping the ball up high? You can add an extra dimension to that by shooting it into the rebounder a couple of times and then continuing your regular practice.
Hockey game or shooting practice
Do you have a group of friends to play with? That is even more fun! Get everybody together for a fun match. For that you can't of course do without a hockey goal. When you add that extra match element to the home training, time will fly. Do you not have goalkeeper in the group? No problem: to the Sniper hockey goal you can attach a Training shield, so that it is extra challenging to score! The training shield is therefore also perfect to use for shooting practice.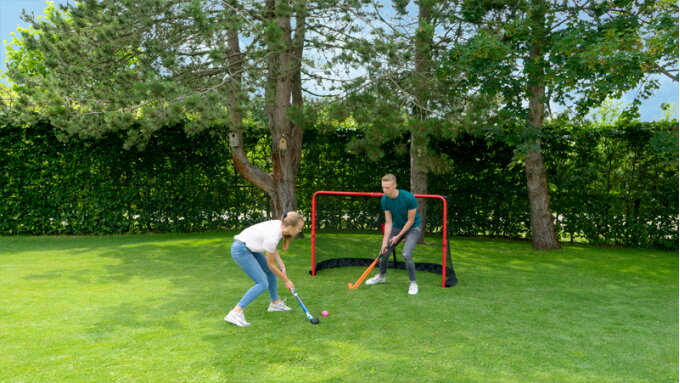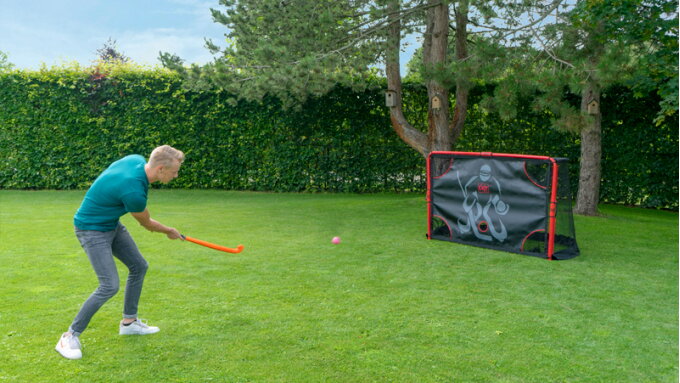 The smaller Pico or Panna goals are also fun and suitable for groups. These hockey goals are easy to take along, so that you can practice anywhere: in the park, on the school playground or in your very own garden! Place the two goals opposite each other for an exciting match, or with their backs joined for a game of circling. In this case you will be both goalie as attacker. Try shooting the ball in the goal of your opponent while keeping an eye on your own goal. Because the hockey goals are placed so closely together, this is a real challenge.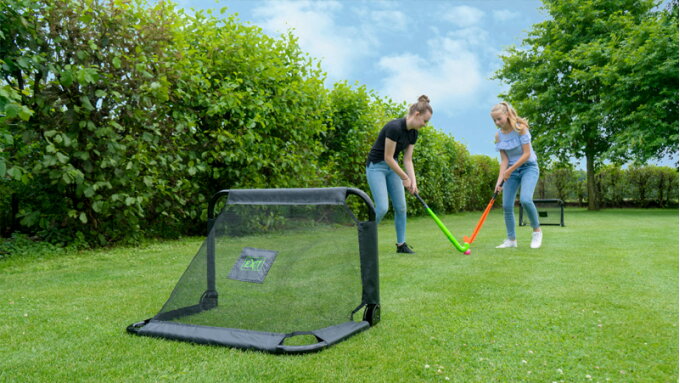 An exciting panna battle!
Would you like to try something other than just a regular game of hockey? Put your hockey skills to the test with the hockey panna arena. Because a panna field is smaller than a normal hockey field, you will not only learn to react quicker to the ball, but also improve your tactics and your overall team skills. Invite your hockey friends for a street match in the panna cage! Who can pass the ball between the legs of the opponent?
These were the hockey practice suggestions from EXIT Toys! Which one will you try out first? And do you prefer to train with your teammates or on your own? Whatever you do, keep in mind: if you want to play, practice! If you want to win, practice harder.
More information? Call, email or chat with us!
Do you have any additional questions about our hockey products? Please let us know! Contact us via chat, call +31 314 - 796 020 or email us at info@exittoys.com. We will get back to you within 24 hours.
Written by: Iris