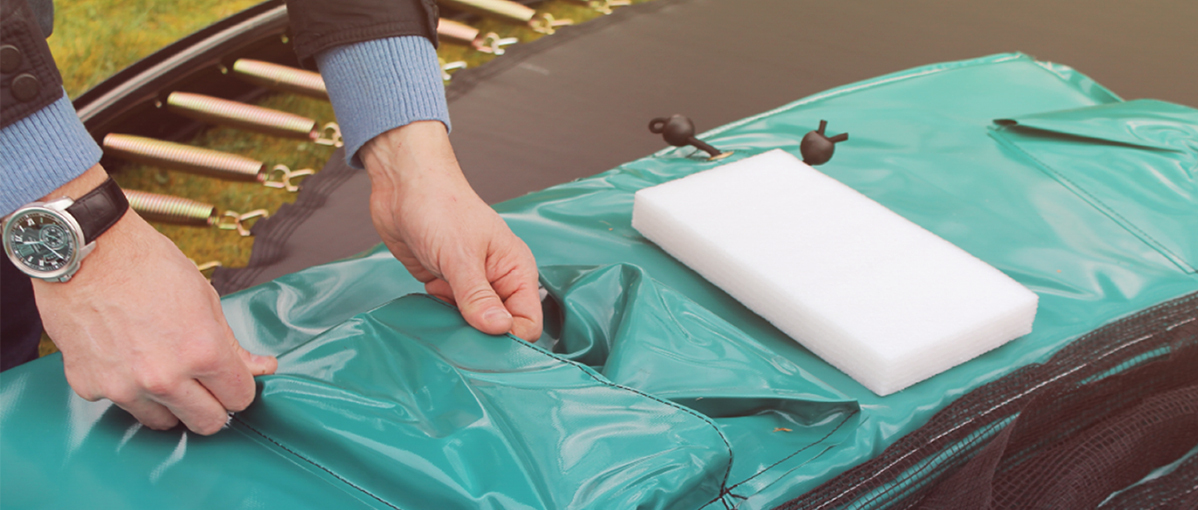 How can I order new parts for my EXIT outdoor toys?
At EXIT Toys you can order new parts for your outdoor toys. So, if you have lost a part or if a part is in need of replacement after years of use? Simply order it and your EXIT outdoor toy will be ready for many more years of fun. A trampoline spring, a football net or for example even an entire screw set: read in this blog about how you can find and order the right parts.
Order EXIT toys spare parts
Many of our outdoor toys parts can be ordered directly in our webshop, super easy! Just follow our EXIT plan of steps and in no time your outdoor toys will get a second chance:
Be aware! Before you order, we advise you to check the warranty period of your outdoor toy. Is your warranty still valid? Send us an email to info@exittoys.com with your order number and a photo of the part that needs replacing. We will fix it for you!
Step 1
Go a directly to parts in our webshop.
Step 2
Select in the filter menu the product group which your toy belongs to.
For example: you are searching for a trampoline part.
Step 3
After that, choose the options for the part that you are looking for and that will narrow it down to your outdoor toy.
For example: you are looking for a part for a ø427 centimeter Supreme trampoline.
Step 4
Place the parts you need in the shopping cart and order away!
Step 5
Have you not been successful in finding the part you need on the website, are you uncertain about whether it is the right part, or do you just need some extra reassurance about your product? Then contact us at: we will gladly help!
Years of fun and play
Being able to order new parts has a lot of advantages. Firstly, it is a sustainable solution: when a part has been lost or is worn out, you do not have to replace the entire product. Besides that, it is also easy on the pocketbook: with just a small investment your favourite EXIT product is ready for use again. And the most important thing is that this is exactly how years of fun and play can be guaranteed! So check the parts, follow the EXIT plan of steps and give your outdoor toys a little makeover.
For more information? Call, email or chat with us!
Do you have any additional questions about our parts? Please let us know! Contact us via chat, call +31 314 - 796 020 or email us at info@exittoys.com. We will contact you within 24 hours!
Written by: Joris