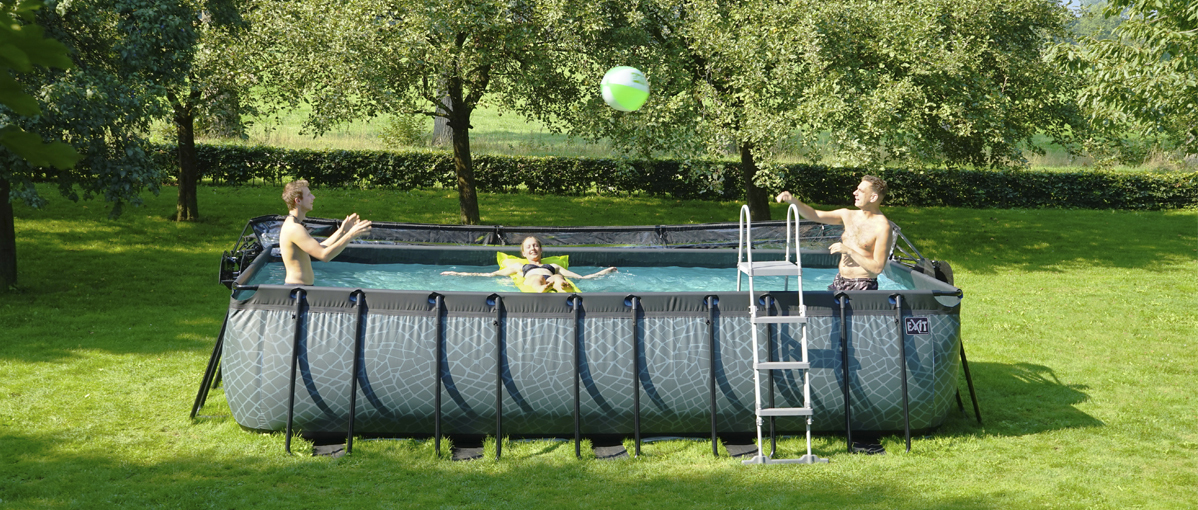 The EXIT staycation: Turn your backyard into a holiday resort!
No holiday plans this year? EXIT Toys has everything you need for the ultimate staycation! No long car drives or tedious long hours spent at the airport, but instead do what it all comes down to: enjoying the sun and each other's company. Take care of yourself, the children and also the environment and turn your garden into an actual holiday resort, just like that. With these EXIT Toys tips, you will make your garden summer-proof in no time.
Picnic
Kids love a nice picnic. An all-inclusive buffet on a plaid: that looks delicious. Prepare a (fruit) salad together and some lovely sandwiches or enjoy tasty barbecue bites. So cosy on a plaid spending precious time together. Add big bean bags or cushions and complete the look with little lamps. No doubt a great success! Do your kids find having a picnic a bit tricky? This extra low picnic table is perfect for those little connoisseurs. Bon Appetit!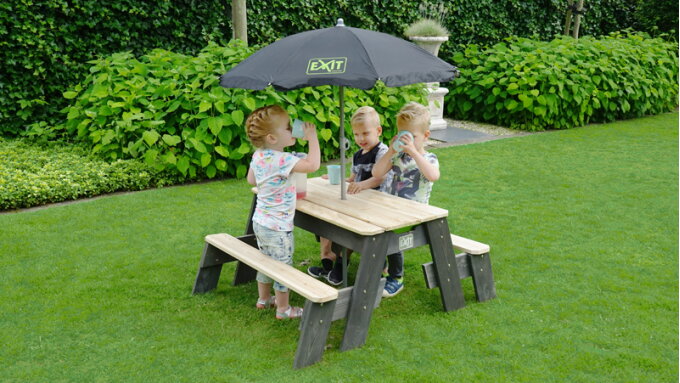 Private swimming pool in the garden
How amazing it would be to wake up with a refreshing swim? That's possible when you have a swimming pool in your garden. EXIT Toys has swimming pools in all shapes and sizes: round or rectangular pools up to 1.22 meters deep. This way you don't need to leave the house to seek that much needed cool down. Practice your swimming skills, swim laps or float on an air bed with a cold summer drink. A swimming pool in the garden will keep you occupied the entire summer.
Camping underneath the trampoline
Are you also mad about camping and do your children love building huts? Change the EXIT trampoline into a cosy hut using blankets. Enough space for everyone. Take your sleeping bag and torch along and tell each other exciting stories. Also, fun: look at the stars! Who can spot the great bear?
Do you have an EXIT wooden playhouse? Then sleeping out in there will also make an exciting adventure! Take tasty snacks with you and make it nice and cosy. The next day you will wake up to the sound of birds chirping: a really special experience.
Campfire
Doesn't a campfire instantly bring on that holiday vibe? Kids also find it amazing! Roast marshmallows or buns in the campfire and enjoy spending time together. But just don't get too close to the fire!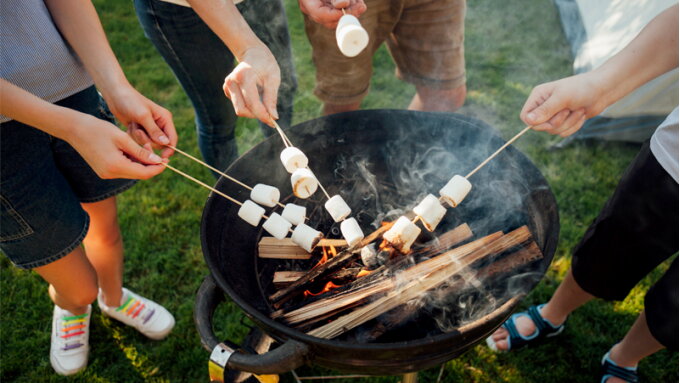 This is the perfect moment for grabbing that old guitar. Play sing a longs and dance until dark. Is there a full moon? Then you can also turn it into a full moon party! The kids can decorate themselves with finger paint and cover each other with the greatest artworks.
Badminton, tennis or other sports
Only play badminton on camping grounds? No need! Also easy to do in your backyard! The multi sports net from EXIT Toys makes it possible to practice many kinds of sports in your very own garden. This net can be adjusted into many different positions. You can therefore use it not only to play badminton, but also tennis, volleyball, or football.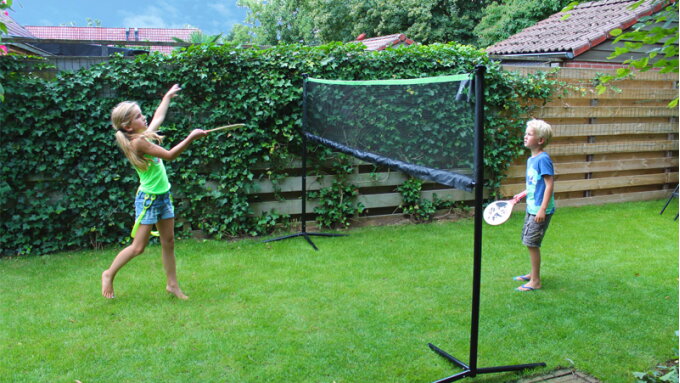 With the EXIT Toys products, you will be all set for a holiday in your own garden. And the fun thing is: your friends and family can all come by to visit. Take a look on our webshop for even more cool outdoor toys. The EXIT staycation: cheap and one big party!
For more information? Call, email or chat with us!
Do you have any additional questions about our outdoor toys? Please let us know! Contact us via chat, call +31 314 - 796 020 or email us at info@exittoys.com. We will get back to you within 24 hours.
Written by: Iris