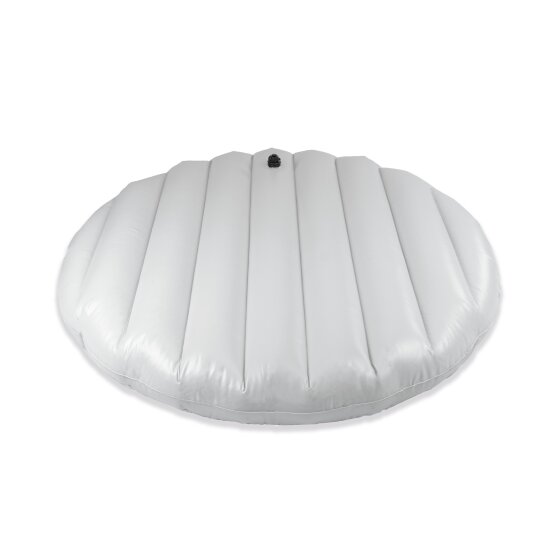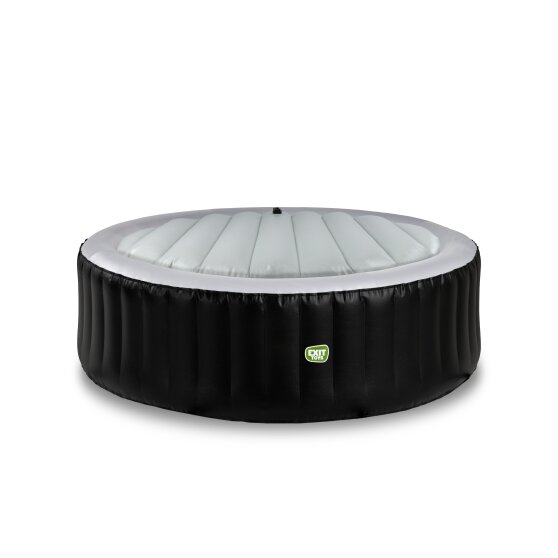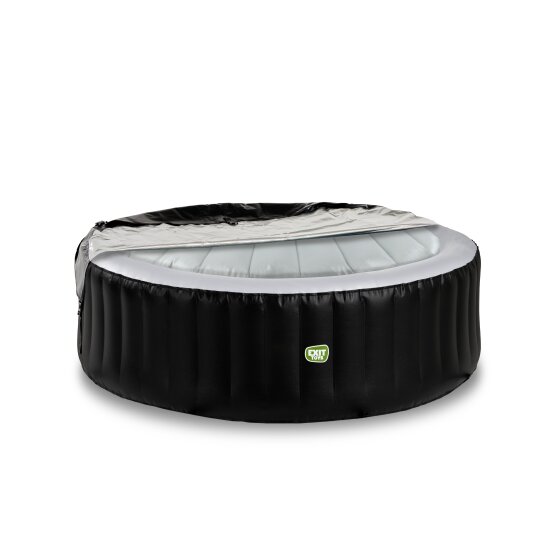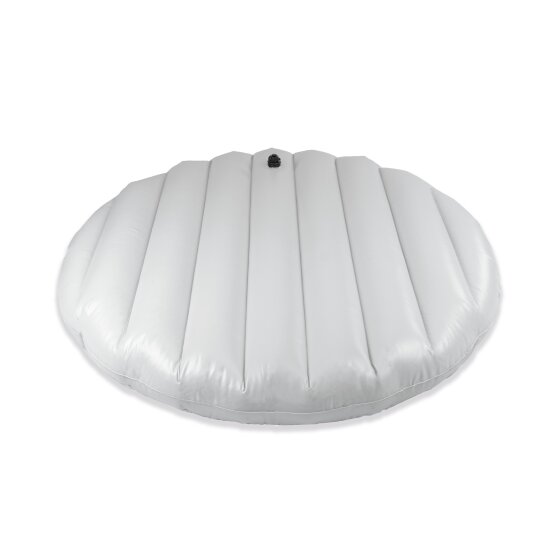 From £ 50, free shipping

Personal advice, also via chat!

Excellent warranty conditions
Do you have a question?
We are here to help you!
+31 314 - 796 020
Monday to Friday
8.30am - 5.00pm
info@exittoys.com
For more information
send us an email
Inflatable spa lid ø160cm
The inflatable spa lid ø160cm is a handy lid for closing off the spa airtight. The lid in size ø160cm is suitable for the Silver Classic spa (4 persons) from EXIT Toys. Blow up the round lid with the multifunctional pump of the spa and then place the lid underneath the cover. The lid makes sure that the water heats up quicker and remains at the desired temperature while the cover protects it from the rain. The inflatable spa lid is an absolute must have item for your spa!
The spa lids are made of high-quality PVC and can endure some rough handling. Because the lid is completely hidden under the cover of the spa, your garden will remain looking neat. The lid is lightweight, easy to place on the spa and to remove again in between spa visits. The inflatable spa lid really completes your spa experience.
Note: the diameter of a spa lid must be smaller than the diameter of the spa itself. Namely, you put this lid on the water, so between the (inflatable) walls of the spa.
Product group
Spa accessories
Material
pvc
Material
From which materials do we manufacture the product?
Height
25 cm
Height
What is the maximum height of this product? This means the height from the ground up to the highest point of the product.
Diameter
160 cm
Diameter
What is the maximum diameter of this product?
Weight
3.8 kg
Weight
What is the total weight of the product, including the packaging?
Dimensions (L x W x H) in cm
30 x 24.5 x 13
Standard included
Inflatable spa lid ø160cm
Delivery within 2 - 3 days
Delivery by DPD
Note: delivery times may vary due to possible delays at border customs (UK).
This product is delivered to your home by DPD. As soon as the order is shipped, we send you an e-mail with the track & trace link of DPD so that you can follow the shipment. You can also adjust the delivery time and address.
If DPD cannot deliver the order, the transport service will first try to deliver it to one of your neighbours. If this does not succeed, then the package can be picked up the following business day at the nearest DPD pick-up point. In that case, the transport service will leave you a note with the address where you can pick up the package.
Note: an order may consist of several packages, which - in exceptional cases - may not be delivered on the same day.
Note: all our products are delivered non-assembled, but you can easily assemble them yourself with the help of the included manual.